Hello…I'm Tiffany, and I can't stop reading webtoons. 🙋🏻‍♀️ I also can't stop watching K-Dramas so I figured why not combine the two into a post where I share a few webtoons I've been loving lately that I think would make ~fantastic~ Korean dramas.
If you didn't know, webtoons are a type of digital comic that originated in South Korea. I started off reading webtoons on the Webtoon app, but there are many websites and platforms that offer official and fan translations. Many popular Korean dramas have been adapted from webtoons, including True Beauty, What's Wrong With Secretary Kim, Cheese in the Trap, Itaewon Class, Love Alarm, and more!
The Office Blind Date, also known as A Business Proposal, is one of the most beautiful webtoons I've ever read. The art is *chef's kiss*, and while the plotline is pretty unrealistic, it's just so much fun and would make a fantastic adaptation. I can honestly see it being as popular as What's Wrong With Secretary Kim! Everything is so much fun from the occasional chibi-style drawings to the adorable side couple.
The storyline follows Shin Hari, a regular office worker who agrees to attend a blind date in place of her chaebol best friend with one mission: make sure the guy rejects her. Instead, she's surprised to find her date to be Kang Taemu, the President of her company. Taemu surprises Hari by immediately proposing since he's tired of his family's nagging to get married, and now, Hari's found herself in a mess where she must hide her true identity and find a way to dump Taemu. 10/10 would love to see it on screen!
No Longer a Heroine follows the famous Lisa Cheon, who made her name as an immensely talented child actress. After being framed as a drug addict, she decides to announce her retirement and quit acting forever. The webtoon follows Lisa's return to the acting world as she's offered the opportunity to star in a new TV show. With the nation's attention on Lisa, she must prove her acting abilities once again and also work alongside her ex-boyfriend, who's also her character's love-interest.
This webtoon is still ongoing, but the original version in Korean is more updated than the official English translations. I actually was so invested in this webtoon, I decided to read the Korean version. You might be wondering…"Tiffany, since when do you speak Korean?" Well…I don't…so basically, I used Google Translate to read approximately 30 chapters because I wanted to stay updated.
Toy Complex follows the bright and kind-hearted, Kim Yuna who's tired of her friends teasing her for being sexually inexperienced. She decides to propose a one-night stand with Minseok, a server at a local bar, but after their magical night together, she's surprised to see him as her sunbae (senior) at university. With both characters coming from different backgrounds, we explore whether it's possible for them to have a relationship together.
This webtoon does get a little *ehem* steamy, but the main focus of the story deals with the aftermath of the characters' one-night stand. The general vibes of the story remind me a lot of My ID is Gangnam Beauty and Suspicious Partner. The art is super adorable, and there are a lot of cute drawings of stuffed animals since the characters' first date is at a claw machine arcade!
If you decide to read any of these webtoons, let me know~! I probably marathoned each one within a day or two because they were so entertaining. I can honestly see them doing so so well as a K-Drama, and I would love to see these stories come to life one day.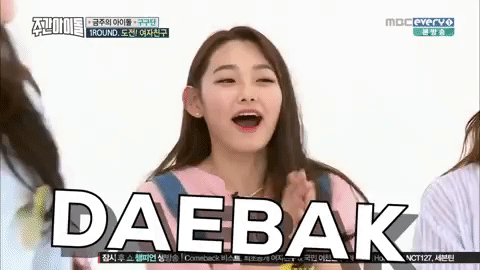 ---
Do you enjoy reading webtoons?
Share with me your favorites!
Instagram | YouTube | Twitter | Goodreads | Pinterest