Buckle up kiddos because this book was SO. MUCH. FUN.
From boarding school adventures to secret romances with celebrities, XOXO is a book that is pure trashy (yet heartwarming) goodness. If you need a pick-me-up, are a K-Pop fan, or simply looking to marathon a K-Drama but don't have time, this is the book for you!
XOXO by Axie Oh
PUBLISHED BY HarperTeen (HarperCollins) on July 13th 2021
GENRE: Contemporary
PAGES: 352
ADD TO GOODREADS // BUY AT BOOKSHOP
Cello prodigy Jenny has one goal: to get into a prestigious music conservatory. When she meets mysterious, handsome Jaewoo in her uncle's Los Angeles karaoke bar, it's clear he's the kind of boy who would uproot her careful plans. But in a moment of spontaneity, she allows him to pull her out of her comfort zone for one unforgettable night of adventure…before he disappears without a word.

Three months later, when Jenny and her mother arrive in South Korea to take care of her ailing grandmother, she's shocked to discover that Jaewoo is a student at the same elite arts academy where she's enrolled for the semester. And he's not just any student. He's a member of one of the biggest K-pop bands in the world—and he's strictly forbidden from dating.

When a relationship means throwing Jenny's life off the path she's spent years mapping out, she'll have to decide once and for all just how much she's willing to risk for love.
XOXO follows Jenny and Jaewoo who meet unexpectedly in Los Angeles at Jenny's uncle noraebang, or karaoke bar. They have a magical night of dancing, singing, and exploring the city before Jaewoo suddenly leaves. Three months later, Jenny and her mother move to South Korea to care for her ailing grandmother, and while she's there, she's enrolled in Seoul's most prestigious arts academy.
When she arrives at the school, she unexpectedly runs into Jaewoo who turns out to be the most popular idol in Korea's most popular boy band, XOXO. You can think of the plotline as True Beauty meets Dream High plus any cheesy and fun pop-star Wattpad story…but MAN WAS THIS BOOK FUN.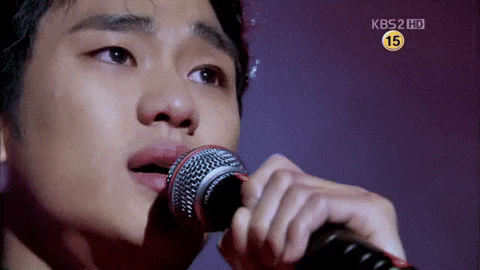 All the side characters in this book were also a joy to meet. We have Sori, Jenny's roommate who's cold at first but slowly opens up throughout the book. There's Nathaniel, Jaewoo's Korean American bandmate and Angela and Gi Taek, Jenny's first friends at Seoul Arts Academy (Angela's also Taiwanese American…my heart!!). Angela and Gi Taek honestly remind me of Soo Ah and Tae Hoon from True Beauty.
The reason why I have to dock a star is because the pacing is SOOO rushed to the point where it hinders the reading experience. The book essentially tries to cram an entire season of a K-Drama into a mere 300 pages, but while a Korean drama would have the flexibility and at least 16 episodes to give the viewer time to breathe and absorb what's going on, that's not the case here.
Since there's so much content and ~iconic scenes~ for the plot to cover, a lot of the writing feels more "tell" than "show." We gloss over important events, and scenes begin to blend together. Truthfully, it was often an information overload because one important event would happen right after another without any time for rest.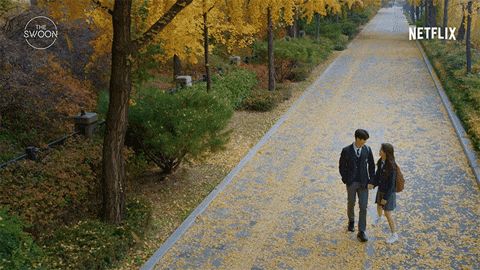 However, XOXO was still an incredibly fun read with wonderful girl power friendships and heartwarming family moments between daughter, mother, and grandmother. We also have an honest discussion of mental health and idol life in the Korean entertainment industry as well as carving out one's identity in the country your family is from.
All in all, XOXO was the book I needed to get me out of a reading slump. A lot of the events aren't realistic, but sometimes, you just want a story that will make you smile. This book is perfect for any K-Pop/K-Drama fan or if you just need something to brighten your day. Now…how do I contact the author to write a second book to wrap up the storylines of the side characters.
Thank you so much to the publisher for sending me a copy of this book in exchange for an honest review!
Have you read XOXO?
What were your thoughts?
Instagram | YouTube | Twitter | Goodreads | Pinterest