Hello, friends! Welcome back to the blog. 🤍✨ Today, I'm so excited to be sharing an author interview with the one and only Joan He, author of Descendant of the Crane and The Ones We're Meant to Find, as part of the street team's blog tour. Join us as we chat about Joan's sophomore novel, her favorite books, and more!
THE ONES WE'RE MEANT TO FIND by Joan He
PUBLISHED BY Roaring Brook (MacMillan) on May 4th 2021
GENRES: Fantasy, Science Fiction
PAGES: 384
ADD TO GOODREADS // SHOP AT BOOKSHOP
One of the most twisty, surprising, engaging page-turner YAs you'll read this year—We Were Liars meets Black Mirror, with a dash of Studio Ghibli.

Cee has been trapped on an abandoned island for three years without any recollection of how she arrived, or memories from her life prior. All she knows is that somewhere out there, beyond the horizon, she has a sister named Kay. Determined to find her, Cee devotes her days to building a boat from junk parts scavenged inland, doing everything in her power to survive until the day she gets off the island and reunites with her sister.

In a world apart, 16-year-old STEM prodigy Kasey Mizuhara is also living a life of isolation. The eco-city she calls home is one of eight levitating around the world, built for people who protected the planet―and now need protecting from it. With natural disasters on the rise due to climate change, eco-cities provide clean air, water, and shelter. Their residents, in exchange, must spend at least a third of their time in stasis pods, conducting business virtually whenever possible to reduce their environmental footprint. While Kasey, an introvert and loner, doesn't mind the lifestyle, her sister Celia hated it. Popular and lovable, Celia much preferred the outside world. But no one could have predicted that Celia would take a boat out to sea, never to return.

Now it's been three months since Celia's disappearance, and Kasey has given up hope. Logic says that her sister must be dead. But as the public decries her stance, she starts to second guess herself and decides to retrace Celia's last steps. Where they'll lead her, she does not know. Her sister was full of secrets. But Kasey has a secret of her own.
The Ones We're Meant to Find is definitely one of my (and I'm sure many other's) most highly anticipated 2021 releases! What inspired you to write this story, and how has it evolved since the initial idea?
Aw thank you Tiffany! The initial seed of an idea came to me in a dream, where I had this very vivid image of a girl diving to the bottom of a sea. She was searching for something; I just didn't know what. As I tried to figure it out, I thought back to some of my favorite books as a teen. The YA Dystopian boom was happening around that time and books such as The Hunger Games and Legend left a deep impression on me, particularly in how they signaled the relatability of their main characters.
A single scene with a younger sibling, for example, could frame a protagonist as human and vulnerable before they went on to topple dictatorships or save the world. I wanted to subvert that. What if, I wondered, the girl in my dream is searching for her younger sister, but that sister is more than a storytelling device? And so came the conceit of the story, which has stayed the same through the drafts even as other things—such as the world and characters—have become more fleshed out.
What has been your favorite part about writing The Ones We're Meant to Find? Do you have any personal favorite moments, quotes, or scenes?
The mid-point twist, for sure. I also really loved writing the epilogue and each chapter opening and ending; I had fun thinking of ways to flow them into one another even as the perspectives switched.
Describe the main characters in three words!
Cee: outgoing, spunky, sensitive
Kasey: introverted, logical, smart
Your book explores many broader themes such as family relationships and the current climate crisis. How did you go about incorporating these messages into the book?
The themes came naturally because they served the twist, so thankfully I never really had moments in the writing where I felt the pressure to get a message across. In the end, whether it's the choices the characters make in their relationships or the choices people make in response to the climate crisis, it all ties into something Kasey says in the book: "Everyone lives at the expense of someone else."
What do you hope for readers to get out of the story?
Even though I write speculative fiction, my aim is to mirror the complexities we find in our contemporary society. So my hope for this story, and each of my stories, is that readers come away with more questions than answers. Here's one, for example: Cee and Kasey are very different characters. Does one deserve to live just because we relate to them more? It's hard to care about everyone equally, and yet it's the people we do not see ourselves in—the people we sometimes do not see at all—who are most impacted by our actions, or lack thereof.
Are you working on anything new right now, and what can fans of yours expect in the future?
I just turned in another book with a really big twist that's codenamed "mountain book" for now. I'm also itching to get back into Chinese fantasy. That will always have my heart.
If the cast of Descendant of the Crane and The Ones We're Meant to Find were forced to battle each other, which side (or character) would come out victorious?
Probably the cast of Descendant of the Crane. Between Sanjing and Akira, I feel like there's enough firepower (swordpower?) to take down the characters in The Ones We're Meant to Find, and even though Kasey has her smarts, so does Caiyan.
What are some of your personal favorite books?
Oh no this question :')
In the last few years:
THE FARM by Joanne Ramos
SCYTHE by Neal Shusterman
HEROINE by Mindy McGinnis
What are your most highly anticipated releases for 2021?
ACE OF SPADES by Faridah Àbíké-Íyímídé
JADE FIRE GOLD by June CL Tan (have read, can confirm it's great and can't wait to hold my copy!)
IRON WIDOW by Xiran Jay Zhao
LEVIATHAN FALLS by James SA Corey
About the Author
Joan He was born and raised in Philadelphia but still will, on occasion, lose her way. At a young age, she received classical instruction in oil painting before discovering that storytelling was her favorite form of expression. She studied Psychology and East Asian Languages and Cultures at the University of Pennsylvania and currently writes from a desk overlooking the Delaware River. Descendant of the Crane is her debut young adult fantasy. Her next novel, The Ones We're Meant to Find, will be forthcoming from Macmillan on May 4th, 2021.
FIND JOAN HE:
Website | Instagram | Twitter | Goodreads
Thank you so much for joining me on the blog, Joan! I can't wait for everyone to read The Ones We're Meant to Find. There's only a few days before it's out, and if you haven't yet, make sure to preorder your copy.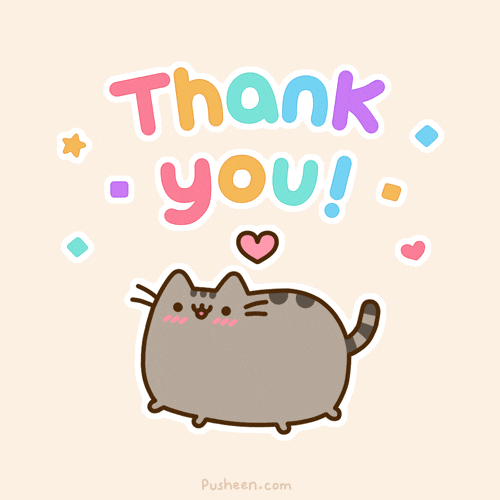 Check out the rest of the tour schedule here:
Monday, April 26
Tiffany | Sara | Carina | Anthony
Tuesday, April 27th
Wednesday, April 28
Thursday, April 29
Friday, April 30
Stella | Lexie | Kristi | Finn
Saturday, May 1
Sunday, May 2
Monday, May 3
Julith | Cathy | Adrienne | Victoria
Tuesday, May 4
Wednesday, May 5
Thursday, May 6
Friday, May 7
Althea | Lili | Alessa | Paola
Are you excited to read The Ones We're Meant to Find?
What books are you looking forward to this year?
Instagram | YouTube | Twitter | Goodreads | Pinterest
Instagram | YouTube | Twitter | Goodreads | Pinterest