If you are a fan of the 2001 Disney Classic The Princess Diaries, starring Anne Hathaway, or the iconic 2003 rom-com What a Girl Wants, starring Amanda Bynes…this is THE book for you! I had so much fun following our protagonist, Izumi Tanaka, as she discovers her lost heritage as the Crown Princess of Japan.
In many ways, this book reads like a lovable romantic comedy, and I just *know* it would do fantastic as a film adaptation. From Izumi's hilarious group of friends to our brooding (and dreamy) bodyguard love interest, to supportive parents, this book was simply nonstop fun.
TOKYO EVER AFTER by Emiko Jean
PUBLISHED BY Flatiron Books (MacMillan) on May 18th 2021
GENRE: Contemporary
PAGES: 352
ADD TO GOODREADS // BUY AT BOOKSHOP
Izumi Tanaka has never really felt like she fit in—it isn't easy being Japanese American in her small, mostly white, northern California town. Raised by a single mother, it's always been Izumi—or Izzy, because "It's easier this way"—and her mom against the world. But then Izzy discovers a clue to her previously unknown father's identity… and he's none other than the Crown Prince of Japan. Which means outspoken, irreverent Izzy is literally a princess.

In a whirlwind, Izzy travels to Japan to meet the father she never knew and discover the country she always dreamed of. But being a princess isn't all ball gowns and tiaras. There are conniving cousins, a hungry press, a scowling but handsome bodyguard who just might be her soulmate, and thousands of years of tradition and customs to learn practically overnight.

Izzy soon finds herself caught between worlds, and between versions of herself—back home, she was never "American" enough, and in Japan, she must prove she's "Japanese" enough. Will Izumi crumble under the weight of the crown, or will she live out her fairytale, happily ever after?
Tokyo Ever After follows the perspective of Izumi Tanaka, an average Japanese American teenager who lives with her single mother and is just trying to survive high school. Her life is turned upside down when she discovers that her father is actually the Crown Prince of Japan. Suddenly, Izumi is whisked away from her mundane life and thrown into the world of high society.
Right from the first chapter, I found this book to be so endearing, and FUN. Izumi was such a relatable main character, and I found many moments while reading her inner monologue where I went "Mood." She's your down-to-earth girl-next-door who wears sweat pants on airplanes but is also trying to figure out her identity, family, and love-life.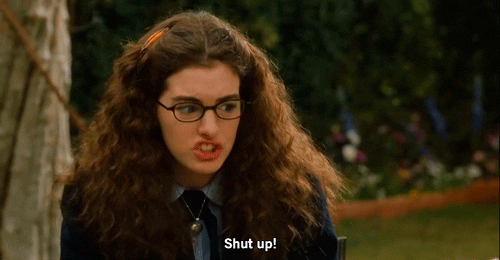 The parent-child dynamic of this book reminded me so much of Amanda Bynes's character in What A Girl Wants. I loved getting to see a close mother-daughter pairing, and although Izumi's mother had her own reasons for keeping secrets, you could still see their unconditional love for each other.
With Izumi's father, we got to navigate the complexities of building a relationship from scratch. While their relationship was held mostly in the public's eye, we also got the intimacies of them getting to simply exist as father-daughter, not royalty. I personally would've loved more scenes with Izumi's parents reconciling…but maybe we'll see more in Book 2.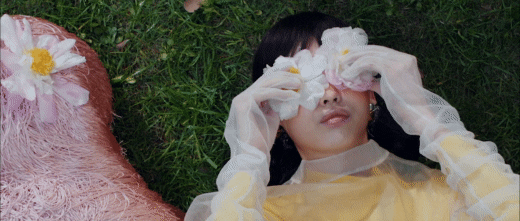 In terms of romance, I'm always a fan of the bodyguard trope so I was squealing from the start. There's something so special about the yearning and how they grow from standoffish enemies-to-friends-to-lovers (or maybe it's because I like to think that I'm a princess LOL). Several scenes are a little too sweet that you might get a toothache, but as a whole, I loved Akio and Izumi's dynamic.
I will give a fair warning that much of this book just simply isn't realistic. You might roll your eyes at how the snapshots of tabloid gossip give a tone quite similar to Gossip Girl. You might wonder why there are sudden time skips or cliche scenes that seem *too* coincidental, but tropes exist for a reason. I personally loved the overall cheesy, feel-good vibe and happily consumed every scene.
Thank you so much to the publisher for sending me a copy of this book in exchange for an honest review!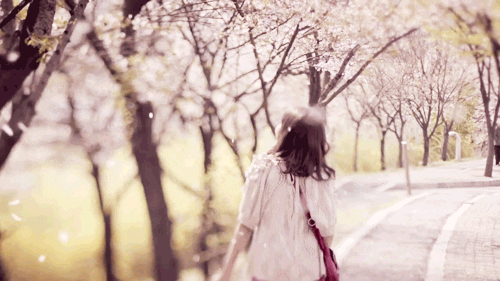 Have you read Tokyo Ever AFter?
What were your thoughts?
Twitter | Instagram | Goodreads | YouTube
Instagram | YouTube | Twitter | Goodreads | Pinterest