Hello, everyone! Welcome back to the blog. 🇰🇷✨ I'm so excited for today's blog post because I had the honor of interviewing Sarah Suk, author of Made In Korea. I marathoned this book in two days because it was just so much fun, and I can't wait for you all to read it. Keep reading to hear all about what inspired Sarah's debut novel and her favorite books~!
MADE IN KOREA by Sarah Suk
PUBLISHED BY Simon & Schuster Books for Young Readers (Simon & Schuster) on May 18th 2021
GENRES: Contemporary
PAGES: 352 
ADD TO GOODREADS    //   SHOP AT BOOKSHOP
Frankly in Love meets Shark Tank in this feel-good romantic comedy about two entrepreneurial Korean American teens who butt heads—and maybe fall in love—while running competing Korean beauty businesses at their high school.

There's nothing Valerie Kwon loves more than making a good sale. Together with her cousin Charlie, they run V&C K-BEAUTY, their school's most successful student-run enterprise. With each sale, Valerie gets closer to taking her beloved and adventurous halmeoni to her dream city, Paris.

Enter the new kid in class, Wes Jung, who is determined to pursue music after graduation despite his parents' major disapproval. When his classmates clamor to buy the K-pop branded beauty products his mom gave him to "make new friends," he sees an opportunity—one that may be the key to help him pay for the music school tuition he knows his parents won't cover…

What he doesn't realize, though, is that he is now V&C K-BEAUTY's biggest competitor.

Stakes are high as Valerie and Wes try to outsell each other, make the most money, and take the throne for the best business in school—all while trying to resist the undeniable spark that's crackling between them. From hiring spies to all-or-nothing bets, the competition is much more than either of them bargained for.

But one thing is clear: only one Korean business can come out on top.
Like many others, I have been so excited for the release of Made in Korea! What inspired you to write this book?
Thank you so much, Tiffany! Made in Korea began with the thought, 'I want to write a book about teens selling K-beauty products at school, but I don't know what else they do yet' and it just kept on growing from there. I knew I wanted to write a fun, contemporary, unapologetically Korean diaspora story so those were the things that were on my mind as I started writing the book.
Do you have any favorite moments or quotes from the book? Are there any particular scenes should readers be looking forward to reading?
I loved writing every moment between Valerie and Halmeoni (her grandmother). They were just very healing and tender scenes to write so I think readers should look forward to that. I also loved the Halloween chapter! I'd say that was a very key moment in Valerie and Wes' relationship.
Describe the main characters using a GIF or meme!
Valerie: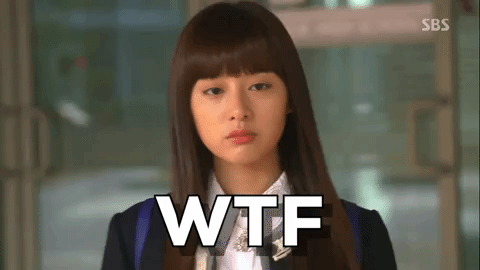 Wes: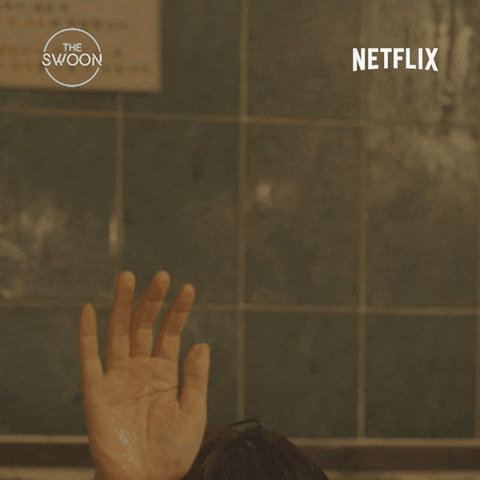 Your book explores many complex themes such as family expectations and reconciling your identity from different cultures. How did you go about incorporating these messages into the book?
I drew a lot from my own experience in tackling these themes. While specific events and relationships don't play out in the book exactly the way it did in my personal life, the feelings Valerie and Wes go through were very similar to my own when I was a teen wrestling with family expectations and figuring out where I fit in. The questions around identity and how to hold two different cultures in your own life is still something I think about often.
Because all of this was coming from a personal place, it was particularly important to me to portray these themes in a way that felt really honest. My end goal was not necessarily to give conclusive answers, but to show Valerie and Wes' growth in the midst of these struggles, and to offer both my characters and readers a sense of hope for tomorrow.
If you were to run a business like the main characters, what would it center around?
I think it would definitely be some kind of food business. Maybe a pancake locker cafe? I would have one of those pull-out tables that come out of my locker with a hot plate and a frying pan, and people could line up down the hall for souffle pancakes. Nevermind the potential health code violations – it would be awesome! Haha.
Are you working on anything new right now, and what can fans of yours expect in the future?
I am! I can't say too much about it right now, but I can say that it's quite different from Made in Korea in that it's not a romcom, though it still focuses heavily on Korean family dynamics. It also takes place in a setting that's very special to me. I hope I can share more soon!
What are some of your personal favorite books?
Stargirl by Jerry Spinelli, I'll Give You the Sun by Jandy Nelson, Pachinko by Min Jin Lee, and The Astonishing Color of After by Emily X.R. Pan, just to name a few!
What are your most highly anticipated releases for 2021?
Some of them have already released like The Last Fallen Star by Graci Kim, Like Home by Louisa Onomé, and Witches Steeped in Gold by Ciannon Smart. But a few upcoming releases I'm really looking forward to are XOXO by Axie Oh, The Nature of Witches by Rachel Griffin, Jade Fire Gold by June C.L. Tan, and You've Reached Sam by Dustin Thao.
About the Author
Sarah Suk (pronounced like soup with a K) lives in Vancouver, Canada where she writes stories and admires mountains. When she's not writing, you can find her hanging out by the water, taking film photos, or eating a bowl of bingsu. You can visit her online at sarahsuk.com and on Twitter and Instagram @sarahaelisuk.
Thank you so much for joining me on the blog, Sarah! I can't wait for everyone to read Made In Korea. There's only a few days before it's out, and if you haven't yet, make sure to preorder your copy.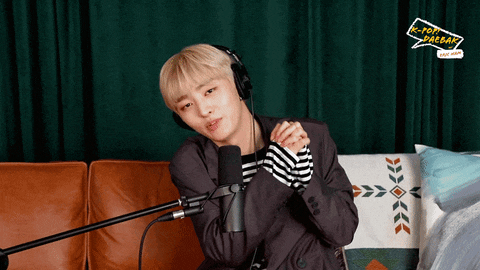 Are you excited to read Made In Korea?
What books are you looking forward to this year?
Twitter | Instagram | Goodreads | YouTube